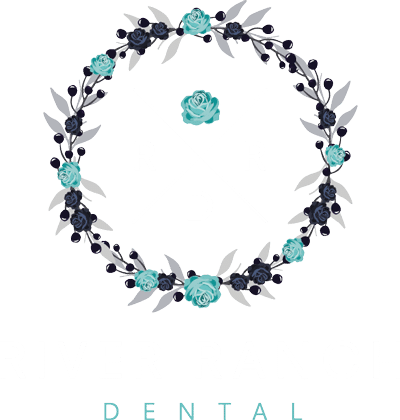 First Visit
---
When you come in for your first visit at River Ranch Dental, be prepared to experience a new level of dental care. From our friendly staff and expansive list of services for your family's oral health needs, to our amenities and convenient hours, you will love the care you receive as one of our patients. We want to make you feel comfortable during your first visit and every appointment after that. Here is what you can expect when you arrive for your first visit.
Since this will be our first interaction with you, we do need to gather some information to create your patient file. We have put our new patient forms online so you can fill them out at your convenience before your visit. Once you arrive, you will be greeted by one of our team members. They will check you in and ensure we have all the information needed to get you started.
During Your Appointment
Your first visit will usually include a professional cleaning and thorough exam to evaluate your oral health. Our hygienist will take digital x-rays of your teeth and perform an exam of your gum health. This will help determine what level of cleaning you need and if there are any signs of periodontal issues that may need treatment.
After your cleaning, you will meet with Dr. Rivers. He will exam your teeth and mouth for any problems, as well as view your x-rays. Once your exam is complete, he will discuss a treatment plan for your oral health, including any treatments you may need. This is a good time to ask any questions you have, from addressing dental issues to pursuing specialty dental needs like cosmetic or restorative options.
The first visit to a new dentist can be stressful for some people. We understand that and try to make it as comfortable as possible for our new patients. Let us know if there is anything we can do to make your visits to our office more enjoyable. Contact River Ranch Dental today to schedule your first visit at our dentist office in Midlothian.
Testimonials
I wouldn't go to anyone but Dr. Rivers! He is the best and truly cares about his patients!

Dr. Rivers is amazing! Not only is his work great, he is very outgoing and professional!

Dr. Rivers is just awesome!! Total perfectionist and dedicated to enhancing your smile and self-esteem in improving your dental health and smile. I drove 5 hours just for his expert precision skills to finally get my veneers!! They changed my smile and enhanced my confidence! Thanks Dr. River

Wow! You did an amazing job on my sister and niece! My sister was beautiful, but now she is stunning! The dental implants changed her appearance she looks 10 years younger and smiles all the time now! I can't wait for my appointment! What an asset you make to the community! See you soon!

Dr. Rivers and his wife Mary El make a great team. They are such great people! Dr. Rivers listens to your concerns and takes care of you with great attention. They make you feel welcome and comfortable both by the friendly competence of the staff and the pleasant environment of the office itself.

Dr. Rivers is seriously one of the best around! He is gentle, accommodating and pays attention to your needs. His skills are impeccable, communication is beyond your expectations, and is wonderful in attaining the best possible outcome for your needs. He has done some amazing work for me that others could not do! His wife works alongside as a hygienist and is amazing as well!! This is a true dentistry duo!!

Dr. Rivers is a great dentist and a wonderful, all-around person. He will give you honest, ethical dental advice and suggestions that fit your individual needs! I would highly recommend him!